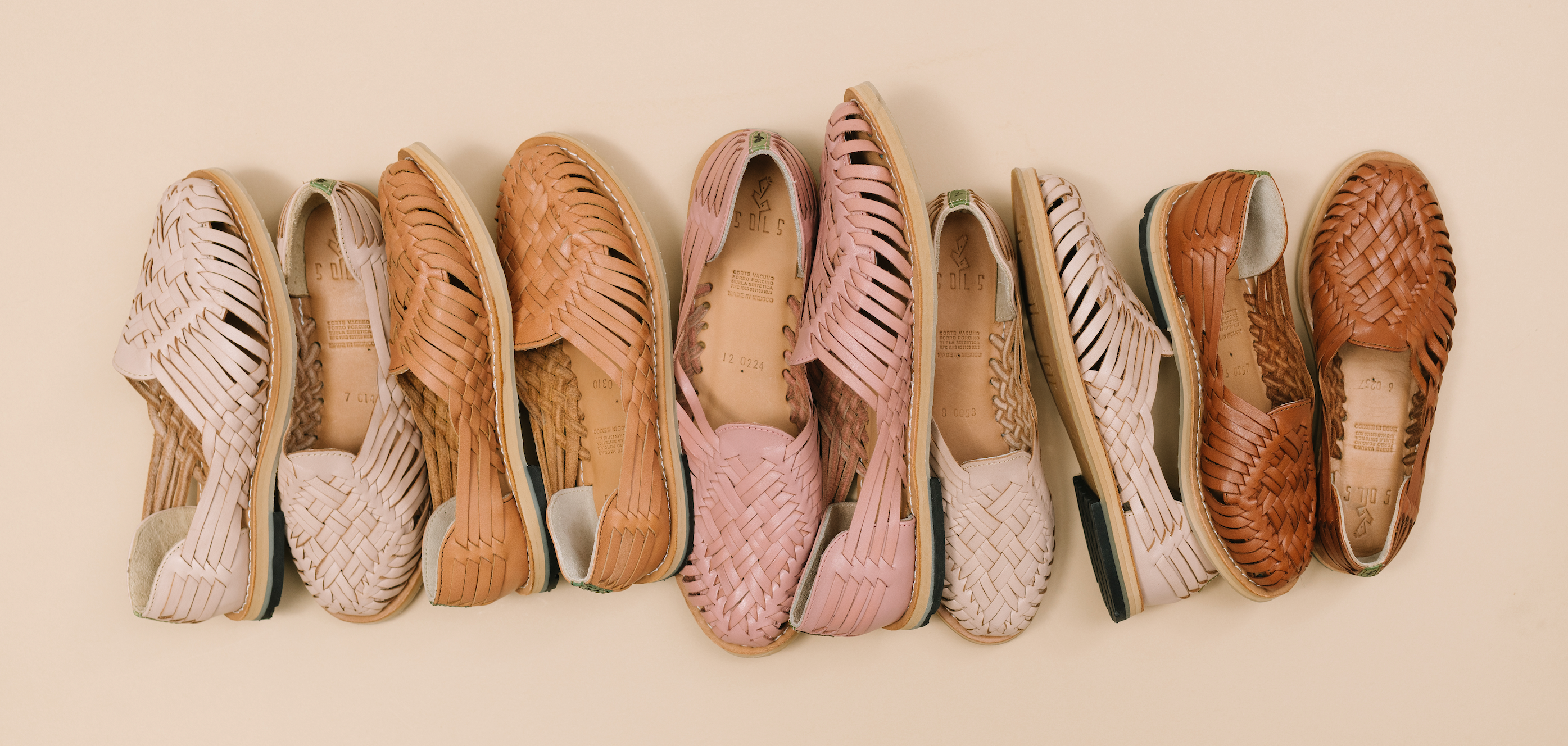 Why SOLS are Better than "Tourist" Huaraches
If you've shopped around for huaraches, then you've probably seen pairs sold for cheap to nothing. So cheap it's a little shocking. Those pairs may exist in tourist destinations, but you will be getting the lowest level of quality for that price point. Here's why the SOLS huaraches are better than the cheap tourist pairs.
Made ethically by artisans
When buying from a small business like SOLS, you're supporting the ethical processes of generational artisans. They've been handed down weaving techniques for generations and make everything with their hands. It's an incredible process that continues the celebration of an ancient culture.
Sustainably sourced materials
When we choose what materials to use in our shoes, we go through all the possible options and find ones that are most sustainable.
We choose natural rubber tapped from trees to build the outer soles. Our genuine leather is sourced from ethical distributors who leave small impact on the environment. Even the glue that holds these huaraches together is water-based and non toxic!
Last you years
One of the differences between SOLS and cheap huaraches are the quality differences you can see and feel. A pair of SOLS are going to be lasting you years which eliminates the need to keep rebuying huaraches that will get sent to the landfill every year. Subsequently, you save money by only needing to purchase a pair that lasts.
Better for your feet
We give your feet comfortable support that will mold to your foot shape. Plastic huaraches cannot support your feet long term. Huaraches have been one of Mexico's staples for centuries as they're built to walk with you wherever you're going.
We even have a bonus through memory foam cushion in the soles which makes you entire walking experience that much better. 
What are your experiences with different quality huaraches? We'd love to hear your story and tell you a bit more about ours!
xoxo,
Your SOLS Mates