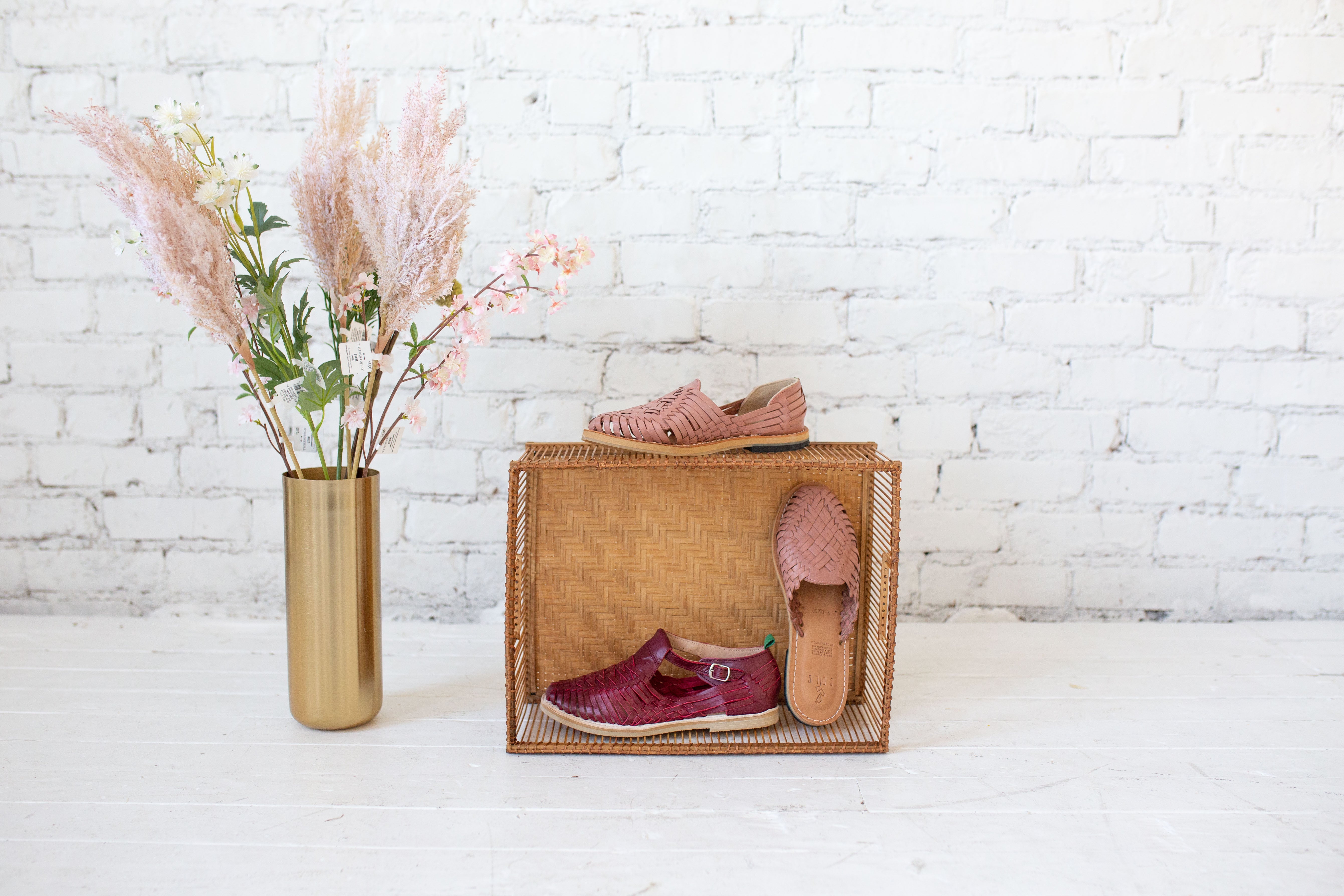 Best Valentine's Gifts for His and Hers
Valentine's Day is just around the corner and the best shoes are totally within reach! Making your Valentine's Day perfect (and comfortable) is more possible than ever with a fresh pair of SOLS.
Possibly our most romantic shoes, the Cindy in Wine will bring any outfit to life. These Mary Jane huaraches are the show stopper, eye catcher, and best companion for your easy V-Day fit.
A more light hearted V-Day calls for a light and airy pink. Peony comes in both Ana and Anita styles so you can more customize your outfit to how you want! You can throw on these huaraches in a flash and be out your door to hang with the girls or stay in with the fam.
A neutral everyone needs with an added pop of color for flare. The Ana in Terra Cotta is simple and understated giving room to the rest of your outfit to dress up (if you want). You can get all sorts of creative with these earth inspired huaraches!
SOLS are for everyone, including your guy. The Jorge boot can elevate any outfit for a special occasion. With both black and caoba options, there's truly something for everyone!
Hope your V-Day is one to remember.
xoxo,
Your SOLS Mates