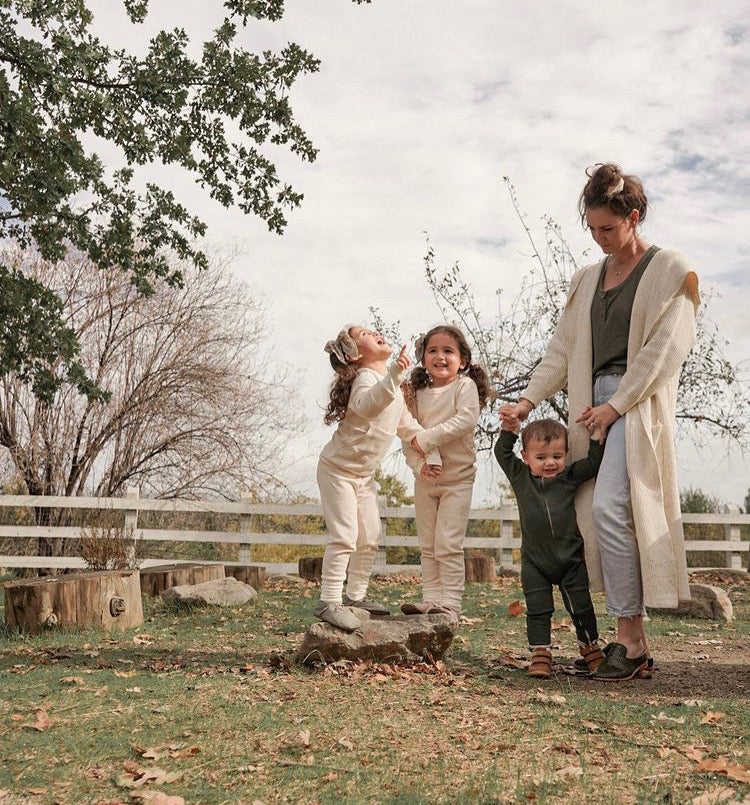 3 Ways to Style SOLS in Winter
Your SOLS are built to take you anywhere you need to go. Nothing will keep you feeling more put together as you're running out the door to run errands or meet your girlfriends for brunch. Another amazing bonus about your SOLS is you can continue wearing them through the cold months! That's right, you don't have to put away these genuine leather shoes ever if you don't want to.
Here's 3 ways you can style your SOLS for winter.
 Socks or Tights
One of our favorite and most helpful ways to keep wearing your SOLS during the cold is layer with your favorite crew socks or timeless tights. It's a fun way to accessorize and dress up your outfits while staying your warmest! Wear your tights underneath dresses or skirts to keep comfortable and accessorized.
Sweater + Jeans = Everyday Heaven
Perhaps the easiest and most versatile outfit ever is wearing your favorite pair of jeans with a cozy sweater. Pair this up with our mules or sandals and you will always get your cute, cozy look. The other sweater look that we're loving is the long cardigan! You'll look like a boho queen with this one.
Oversized Jackets
The oversized jacket look will never go out of style, just like your SOLS! One of our favorite kinds of oversized jackets is the shirt jacket, or shacket if you will. Run your errands comfortably with your shacket, SOLS, and a pair of black leggings to take you where you need to go!
We know you'll get creative with styling your SOLS into your own personal aesthetics! When you do style your genuine leather shoes this winter make sure to tag @shopsols on Instagram! Can't wait to see your creations
xoxo,
Your SOLS mates