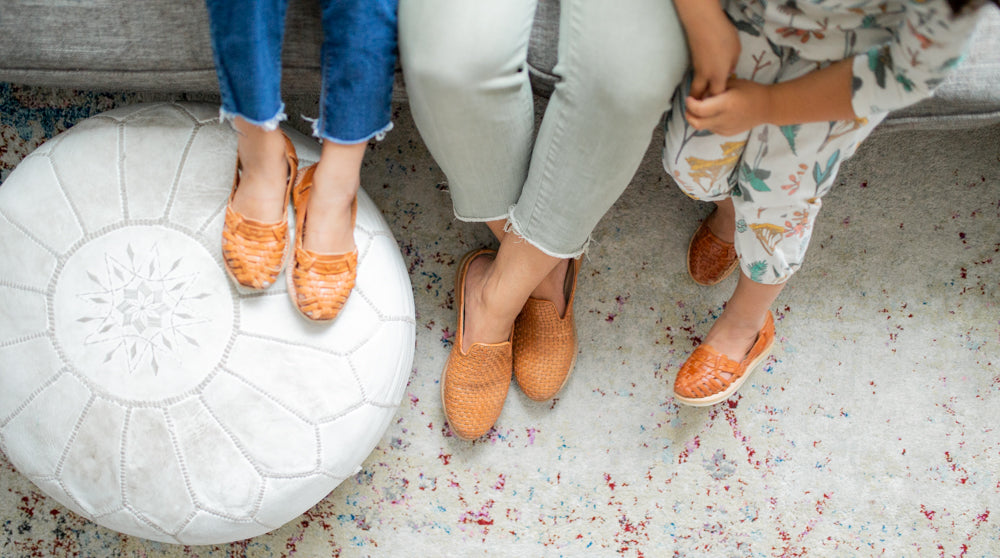 Dia de los Muertos + SOLS
Dia de los Muertos, or Day of the Dead, is just around the corner and we thought all of us could use a refresher on the widely celebrated holiday.
Every year people of Mexican heritage take the first and second day of November to celebrate and remember their loved ones who have passed on. This tradition has been going on for centuries! It's a way for us to feel connected with our ancestors.
One of the most recognizable symbols of the tradition is the skull face paint and masks used but other traditions include eating the favorite food and drinks of those who've passed on. Something that Dia de los Muertos and Halloween have in common is knocking on people's doors for small gifts of candy or money.
The thing about creating huaraches is it's also a way that we celebrate our heritage and connect with the past. We're using a tradition that still brings together our culture after hundreds of years!
SOLS are made to keep you grounded and comfortable as you walk through your days. They'll last so long that they become something you can depend on and keep trust in that they'll carry you where you need to go.
Our goal is to keep traditions alive from our ancestors and share beautiful huaraches with all of our mates around the world. Thanks for helping us do just that.

xoxo,
Your SOLS Mates