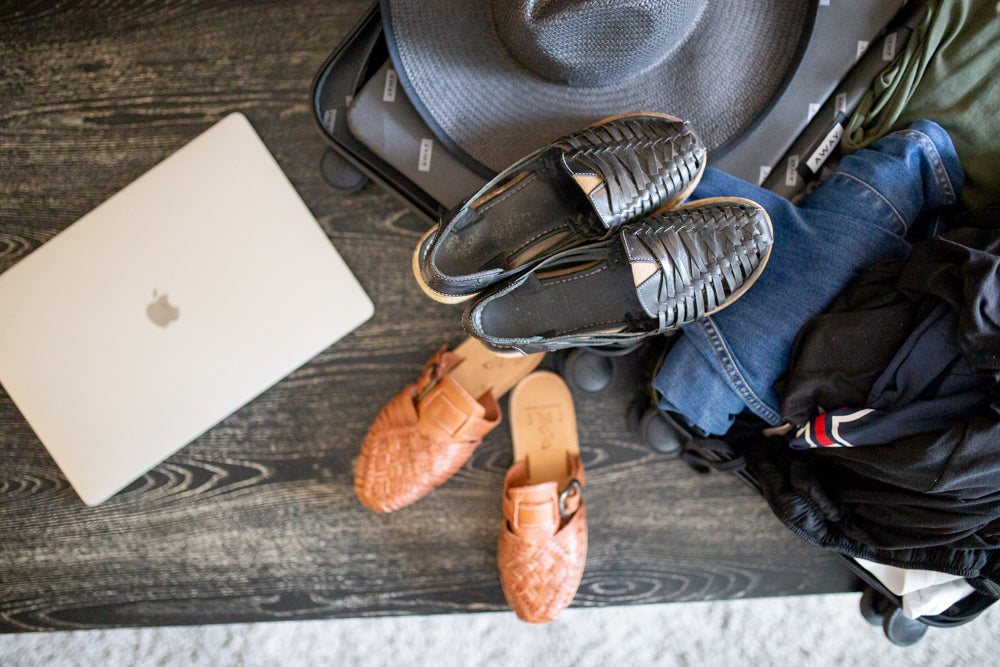 Must Have Shoes for Upcoming Travels
The perfect pair of shoes can make or break a trip. First of all, travel can be grueling on the feet, whether you're in the airport going through security, or walking around your destination. Second, you want to be able to get through the lines as soon as possible, find your gate and be able to get onto your flight in time.The last thing you need when you are enjoying a new place are laces during the TSA line, blisters, or sore arches. SOLS has you covered for stylish and practical footwear for every leg of your trip. 
When you're at the airport and trying to get through security, you want a shoe that enables you to pull them on and off quickly. You don't want to hold up the line, and you also want to make sure you can get to your flight gate on time! Any of our classic styles like Ana or Magnolia will keep you speedy, practical, and stylish through the airport. Our shoes are soft and comfortable, so whether you have to run and catch that next flight or feel like doing some airport wandering, your feet will stay happy. An added bonus, the quick slip-on style will keep everything low-maintenance as you go through TSA. Try styling with a pair of comfortable yet stylish pair of knit pants and your favorite sweater to stay cozy and plane ready.
Big City Walking
 Have a long day ahead of you walking around the city? Maybe you're touring New York City or Los Angeles, or maybe you're even lucky enough to be in Paris or Rome. Stay blister free and allow your wanderlust to take you all over in the Carla  or Maribel shoe. The thick sole makes it great for long walks because it provides support and a sturdy base. Your feet won't ache, and you'll look ultra-trendy in this black platform wedge, which goes with everything, practical, comfortable, and easy to style.
Sightseeing
Spending a day sightseeing? Whether you're climbing pyramids and walls or just walking around grounds, a sturdy, lace up shoe will give you sole and ankle support. Pair the Noemi with jeans or shorts and a breezy top for an effortless, warm leather look. The open sides will keep you airy and comfortable, while the laces add practicality. Sporty and functional doesn't have to be dull or casual, it can be on-trend with leather!

Share with us what your favorite pair of SOLS have been for your traveling adventures!