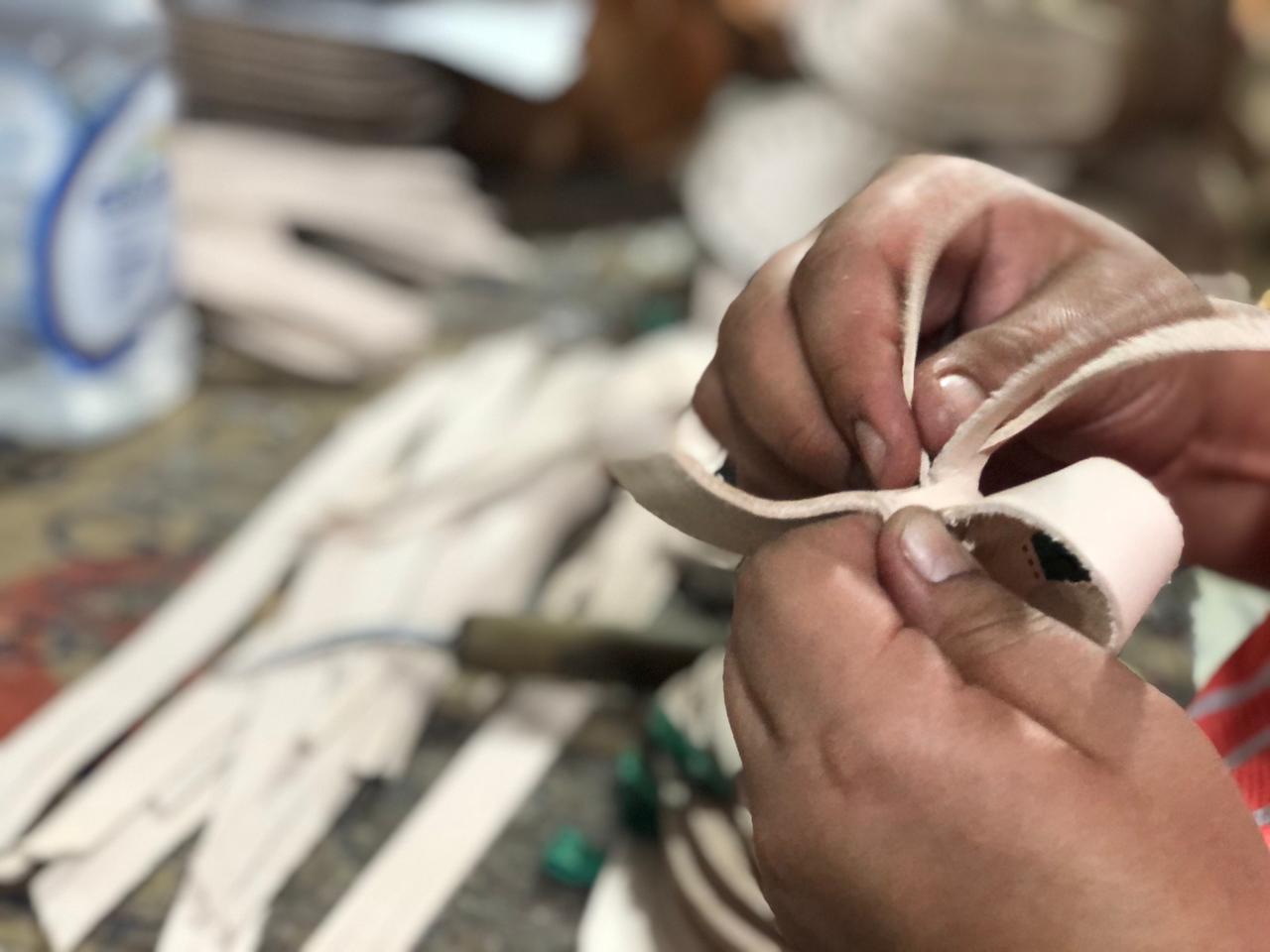 How SOLS are Made
We're making our mark on the industry with our sustainable efforts and use of authentic artisans in Mexico. From the beginning of SOLS being made until the end, complete care is put in to make a unique shoe that lasts for years to come. Here's the SOLS artisan's process:
Step 1: We source leather ethically in the highest quality. Our genuine leather gets tanned and curated with veg oil while lying out in the sun. This is the step that gives us our name—in Spanish, sol means sun.
Step 2: The freshly tanned and curated leather is then cut by hand to create different patterns. Small and large, these pieces make up all sections on the shoes.
Step 3: Our artisans take the cut leather and start the process to hand weave and assemble the shoes. The techniques used have been passed down for generations.
Huaraches have an ancient history in Mexico and they are still widely considered to be an integral part of the nation's culture.
Step 4: The assembled shoe is then attached to the rubber or wood coming from our foot mold to create the sole of the shoe. This rubber is natural and made from tapping adult trees in an ethical process.
There you have all the steps of what it takes to make SOLS. It's a process we're proud to share with our community so we can carry on our ancestor's history! We hope you can look at your pair and see the steps of how your shoes got to you.
xoxo,
Your SOLS Mates