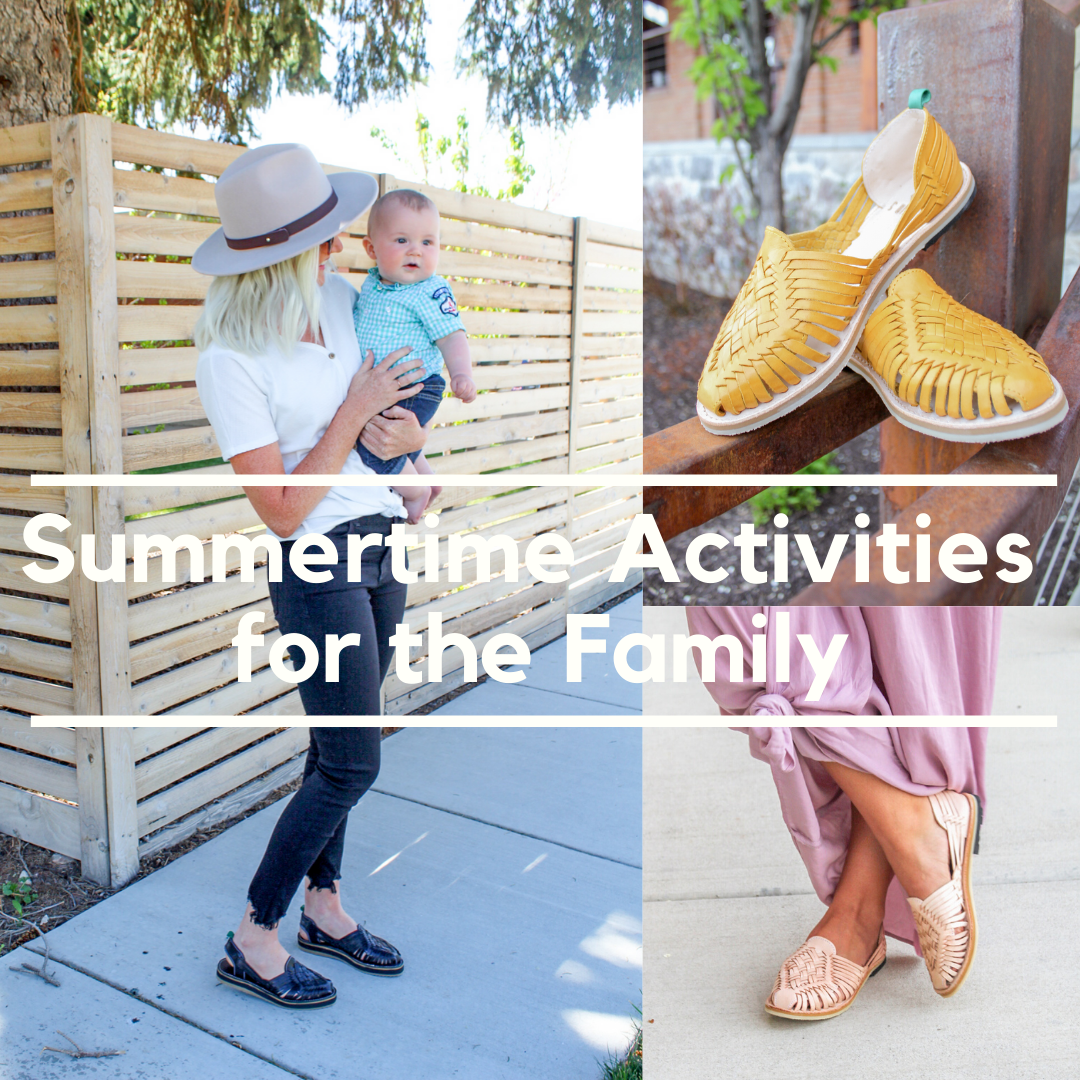 Summertime Activities for the Entire Family
Now that it's beginning to feel like summer, it's time to bring on those fun and adventurous summer nights. The possibilities are endless in the summertime, at least they feel that way sometimes. So, to inspire you all for what you'll be doing this summer, we have some great ways for you to keep busy while still staying comfortable in your SOLS.
Stay Cool Outside
It's definitely hot as the summer days go on. Cooldown at the pool, in the sprinklers, or start a water balloon fight to take the edge off of the heat. If you're more into being an observer during these at-home water activities, throw on your Ana's in crema natural to keep your summer vibes strong!


Get Everyone In the Kitchen
If you're in need of having a night in, find a new recipe the whole family can help with! Throw on your Ana's in classic brown to keep it comfortable and casual at home. Assigning everyone a job in the kitchen can be really fun and make everyone feel like they're a five-star chef. A recipe that's always a favorite and is so easy to throw together are tostadas! This recipe is easy enough for everyone to play their part and promises for a tasty meal click here for recipe  
Create a Scenic Adventure
Getting outside after dinner when it's cooler is the perfect time to go on walks or bike rides. Find a scenic trail you've never been to before, or just stick around your neighborhood because that's cute too! We recommend our new Carla in black for any walking activities where you still want to show off a bit.
Craft Nights
Organize a paint night or a craft night with friends and family! Adults and kids love getting to be creative with any sort of art. Let them decide if they would rather paint on something, or create a new thing entirely. All they need are some supplies! Our go-to shoe choice here is to make a statement with our new Ana in mustard. These beauties are the ultimate artsy shoe!
We hope these ideas can guide and inspire your summer plans! Let us know how they go and what you came up with to have fun with your loved ones.
xoxo,
your SOLSmates